At Driftwood Veterinary Hospital, we're not your average veterinary hospital—and I'm proud to offer something truly unique.
Hi, I'm Dr. Grace Shook. I started Driftwood Animal Hospital because I want to provide better healthcare than what's currently available in a world where the growing trend is corporate-owned, profit-driven, quantity over quality veterinary medicine. I found myself morally and ethically opposed to pushing products and services that were not in the best interest of the animal to wonderful pet parents who trusted me and looked to me for guidance. I walked away from my corporate associate position so that I could open my own practice—where caring for your family member comes before profit, where quality time is spent with each patient, where the environment is warm, low stress, and inviting, and where your animal will get the best possible medical care I can offer.
I've created a practice that treats your animals the way I want mine to be treated. With every decision, I ask myself, "Is this what I'd want for my own pet?"
I aim to give your family member the best preventative healthcare so they don't ever have to get sick—but if they do, I will exhaust every resource to figure out why and provide you with as many options as possible for treatment. I will do everything in my power to ensure your pet lives a long, happy and healthy life by your side.
I have had medical struggles with my own dog during her lifetime, and I truly understand the emotional, physical, and financial strain that comes with having a sick pet. I understand feeling helpless, scared, and confused. I understand the anxiety of having to leave your animal to be cared for by others. I will do my best to help you through the difficulties that come with navigating a pet's illness, and I'll work tirelessly to answer all your questions and make you feel at ease with the process.
I practice veterinary medicine because I love it. I've known since childhood I would pursue a career in veterinary medicine, and I love it more today than ever before. I look forward to meeting you and your entire family!
Thank you for considering giving us the honor of caring for your family member.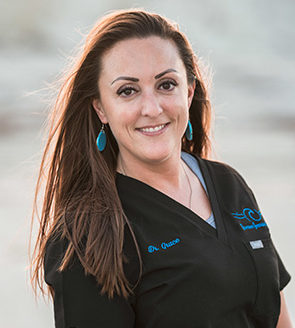 Dr Grace was born and raised in St Petersburg, Florida. She received her medical degree from the University of Florida, College of Veterinary Medicine in 2010. Dr Grace went on to complete her post doctorate training by completing a large animal internship and residency at the University of Tennessee in Knoxville. Following the completion of her residency, Dr Grace moved back to her home state to accept an associate position at a mixed animal veterinary practice. Dr Grace has always believed that the relationship between doctor and patient contributes significantly to the quality of care delivered and received, and finally decided to leave her associate position in 2017 in order to build a practice on this fundamental belief.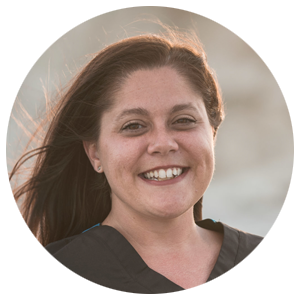 Jennifer
Veterinary Technician
Jennifer has been a local to Saint Augustine almost her entire life, and the local community of people and animals are close to her heart. Jennifer attended Sanford Brown College of Jacksonville and received her Associate of Sciences in Veterinary Technologies in 2015. She hopes to continue her education and eventually become a Certified Veterinary Technician.